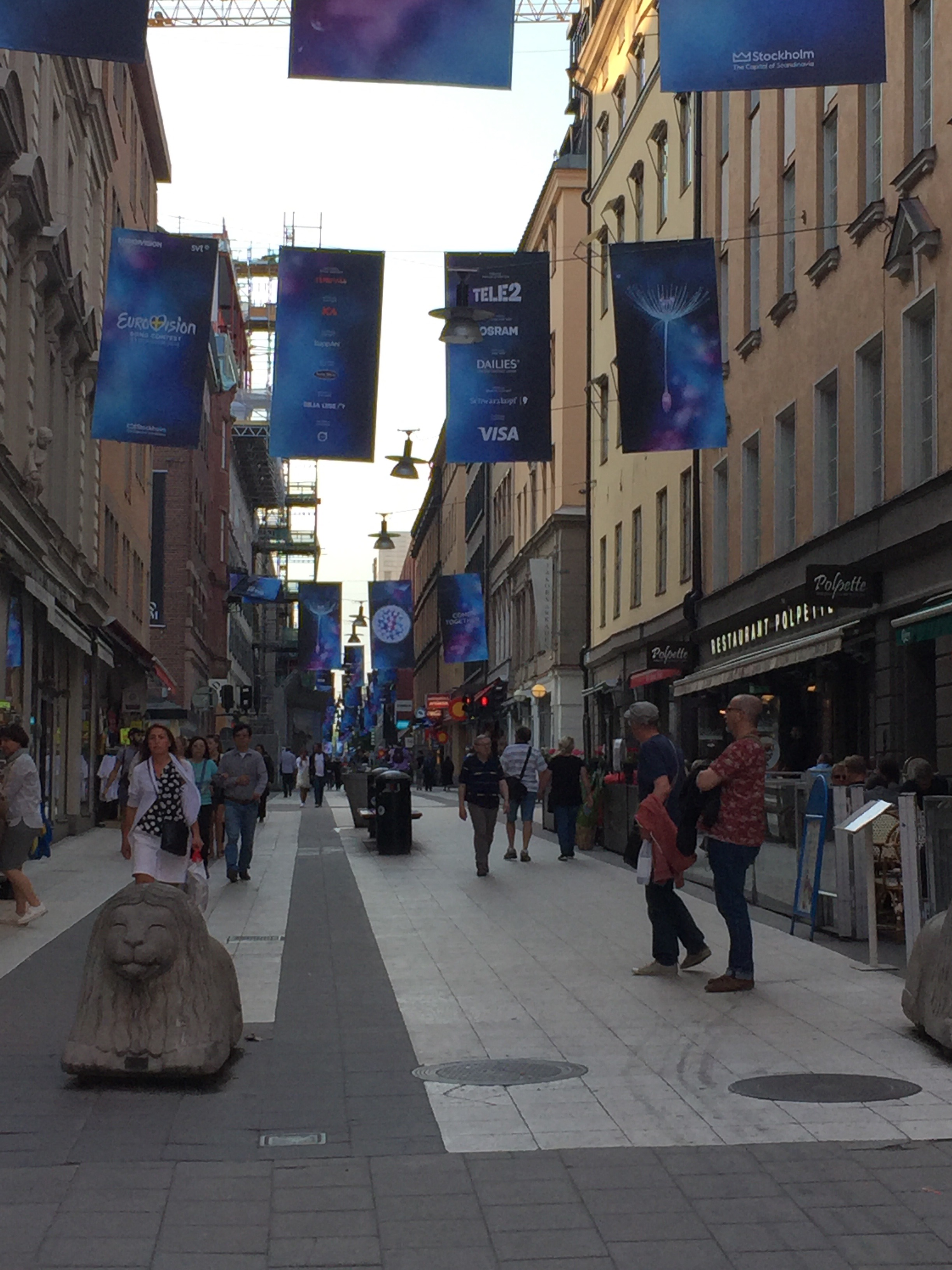 Hello from sunny Stockholm!
I wasn't planning to write one of these but old habits die hard. So, with only a short time before the 2016 Eurovision Song Contest kicks off, here's a very brief look at the songs in the first semi-final.
Finland
Light and enjoyable and a fitting opener, especially with lyrics about singing. I see what they did there.
Greece
Chorus that doesn't rhyme, rapping that's a bit dull. Potential non-qualifier for a country with a strong track record.
Moldova
Middling but helped by an upbeat chorus.
Hungary
First of many solo male vocals. Has a good rhythm to it. Not wild about his voice.
Croatia
Croatia return this year and, despite the key change, it's the most forgettable song so far.
Netherlands
They've gone folky again, which isn't daft given the Common Linnets' near miss a couple of years ago. Potential dark house even it does sound like a thousand other songs – oh, you're doing that chord progression. Literally slows down as he sings "slow down".
Armenia
Thinks she's Adele. Another forgettable one.
San Marino
Serge Gainsbourg does Shaft, produced by Boney M.
Russia
Not as good as it thinks it is ("Thunder and lightning, it's getting exciting") but it's got a key change, they've thrown everything at it and it'll probably win.
Czech Republic
Reasonable ballad in danger of being lost after Russia's big number.
Cyprus
Decent rock song with a proper drive. Capacity to gather votes all over the place if it fills a non-pop hole.
Austria
Nice little pop song. In French. Feels a bit different in this crowd despite being fairly classic.
Estonia
Lugubrious voice with a classy, straightforward song. I love the little guitar lick at the end of the first chorus. Success will depend on the performance.
Azerbaijan
I tend to feel less positive about Azerbaijan's entries less than the European voters. This one's pretty repetitive but I like it – so it'll probably sink.
Montenegro
The other rock one and so a potential splitter of votes with Cyprus. In some ways, it's musically the more interesting – but it's less catchy and feels less rounded and closer to noise.
Iceland
Greta's back! Her 2012 duet with Jónsi is sto one of my Eurovision favourites. This is a strong entry too, leaping from quiet and brooding to Europop beats, if those are a thing. Could be drowned in its own staging.
Bosnia & Herzegovina
Another former Yugoslavian country returning to the contest after time out. It has the obligatory folky strings and is more likely to qualify than Croatia. Plus the rap break is better than Greece's.
Malta
A funky little number from tiny little Malta. Last year they didn't make the final but singer Ira Losco managed second place in 2002 – their joint best – and this deserves a stab at the final too.
My 10 to qualify (not a prediction!):
Cyprus
Estonia
Iceland
Malta
Austria
Russia
Netherlands
Hungary
Finland
Azerbaijan
Close:
Moldova
Czech Republic
Not so much:
Greece
Croatia
Armenia
Montenegro
Bosnia & Herzegovina
San Marino