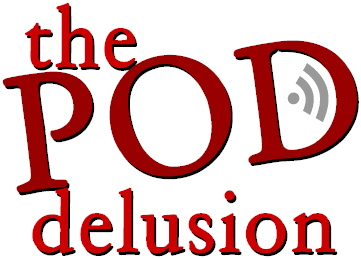 A belated plug for The Pod Delusion, a new podcast in which I'm implicated.
Co-ordinated and edited by living legend James O'Malley, it's a From Our Own Correspondent style collection of short pieces from various contributors. The podcast itself has a sceptical/liberal/Guardianista bent and the first episode covers issues like religion-funded academies, Charles Darwin and, in my case, Derren Brown.
You can listen on the Pod Delusion website or via iTunes and – of course – follow the podcast on the twitter. I may or may not be in episode 2, depending on whether I pull my finger out 🙂
And while I'm on the subject of podcasts, a plug for The Trap Sodcast, on which my voice has made a few fleeting appearances thanks to their listener quiz. Do have a listen.