Via Make Blog comes PocketMod. It's a DIY paper-based PDA. Customise which pages you want, print it out, some folds and a snip, and voilà!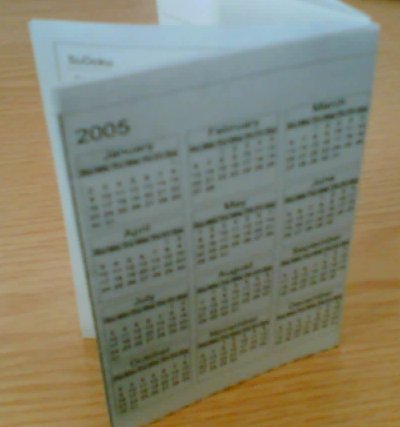 I chose a 2005 calendar, a week planner, a shopping list, a sudoku puzzle, a blank sudoku grid, and some note space.
Yes, I'm having a slow lunch hour.