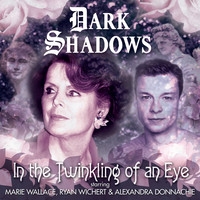 The latest story I've scripted edited, Penny Faith's In the Twinkling of an Eye is out now and available to order from the Big Finish website. It's an atmospheric character piece with a wonderfully creepy undertone and a great vehicle for Marie Wallace. As with most releases in the series, while there's extra reward for regular listeners, it's also accessible if you don't know anything about Dark Shadows.
I've also script edited next month's release, Deliver Us From Evil by Aaron Lamont (which follows on from the events of my own story, The Enemy Within), and September's CD, Daniel Collard's Tainted Love. Plus you can still get hold of the first Dark Shadows drama I script edited, Alan Flanagan's Carriage of the Damned.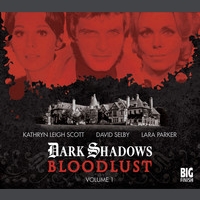 If all that wasn't enough, it's also worth plugging the 13-part miniseries Dark Shadows: Bloodlust. It was storylined and co-written by me, Alan, and Joseph Lidster. Joe and his co-producer David Darlington wanted to get back to the TV series' soap opera roots, so we came up with a tale has that ongoing feel, with character arcs weaving in and out of each other, while also delivering a self-contained supernatural murder mystery.
Big Finish released Bloodlust in twice-weekly installments earlier this year – a nod to the show's daily television episodes in the 1960s and '70s – and we're really proud of how it turned out. The first episode (which I wrote) is available free on Soundcloud.