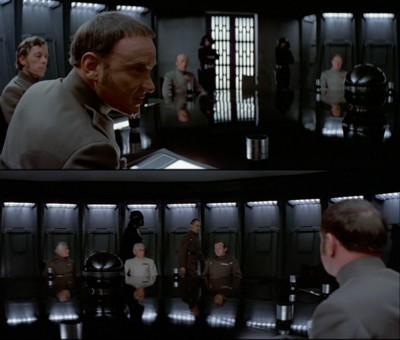 A geeky puzzle for you.
These images show all eleven characters (one appears twice) who appear in the Star Wars "I find your lack of faith disturbing" conference room scene on the Death Star.
Simple question: how many of these actors were in Doctor Who (in the widest sense)? And which of them was in more Doctor Who stories than the others?
A lollipop for the person who gets the right answers. Two lollipops if your answers are better than the ones I was thinking of…